KC Royals: Who plays left field if Andrew Benintendi leaves?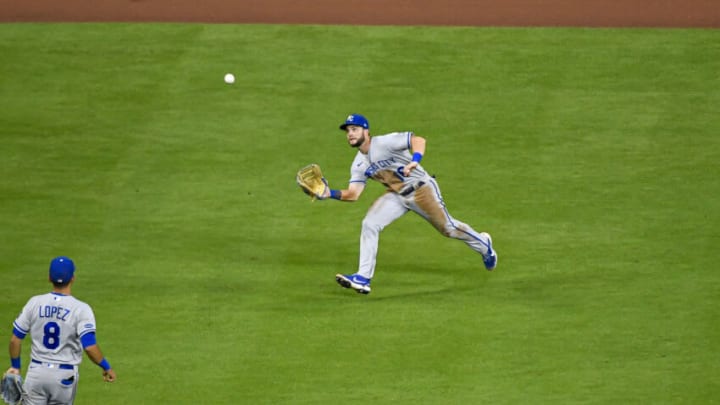 (Photo by Logan Riely/Getty Images) /
For years, worrying about left field was something the KC Royals just didn't do.
They didn't have to. Left field belonged to Alex Gordon. Case closed.
Until Sept. 27, 2020, that is, when Gordon played on a big league field for the last time and stepped into a richly-deserved retirement.
His once good skills with the bat had deteriorated too much for him to continue, but as Gordon left his final game at the top of the second inning, no one doubted his season's glove work would bring him his eighth Gold Glove. (It did).
Gordon's retirement left a gaping hole in Kansas City's outfield, one the club didn't manage to fill until it traded for Andrew Benintendi just before spring camp opened last year. Benintendi proved worthy of the deal by winning his first Gold Glove, leading this year's otherwise disappointing offense, and earning his first All-Star Game berth Sunday.
https://twitter.com/Royals/status/1546247651699613696
Andrew Benintendi is good, but his KC Royals days are probably numbered.
Almost certainly, Benintendi will soon leave a hole of his own in left field—because he's playing out his contract and free agency awaits at season's end, Kansas City will surely trade him before the Aug. 2 major league deal deadline passes.
Who will replace him if he leaves remains to be seen. His successor probably won't come in the same transaction via which Benintendi is destined to depart—no one trades a left fielder for another—but the Royals have some internal candidates.
Let's see who a few of them might be.