KC Royals: Buck O'Neil and some baseball memories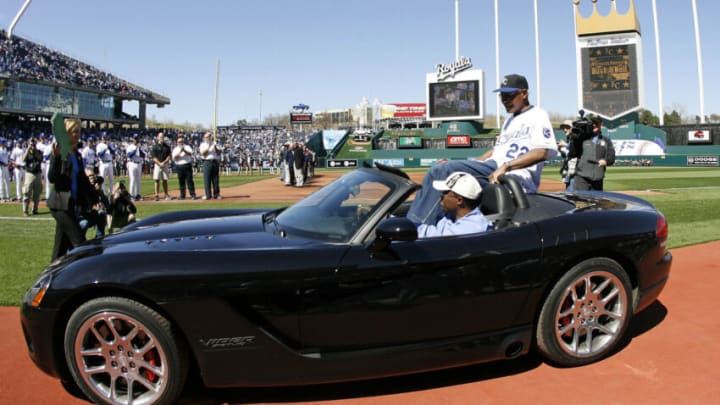 (Photo by G. N. Lowrance/Getty Images) /
(Syndication Democrat And Chronicle: The Time Telegraph) /
While every Royals fan has a baseball memory, Buck O'Neil had a great one.
Every fan has their own great baseball memory. Royals fans have many, such as the 1985 or 2015 World Series titles, seeing George Brett hit .390, or the Royals' thrilling 2014 Wild Card comeback victory against the Athletics, just to name a few.
O'Neil was a first baseman for the Monarchs when their Easter 1943 contest against the Memphis Red Sox might have generated the best of his on-field baseball memories.
As O'Neil biographer Posnanski tells the story, O'Neil's bat exploded that day. O'Neil doubled in his first plate appearance, then followed with a single. A home run came next.
If you're keeping track, all O'Neil needed was the highly elusive triple to complete the cycle.
In his last chance at the plate for the day, O'Neil connected and sent the ball soaring toward the outfield fence. A homer would ruin his chances of hitting for the cycle, so Buck wanted the ball to strike, and not clear, the fence.
As fate would have it, ball and fence met. Although O'Neil's third base coach was waving him home for an inside-the-park home run, O'Neil put on his brakes for a triple. And got the cycle.
But what happened that night might have been even greater than hitting for the cycle. Posnanski reports that Buck met who would later become his wife of over a half-century at his hotel that night.
Buck also tells the story: