KC Royals: Buck O'Neil and some baseball memories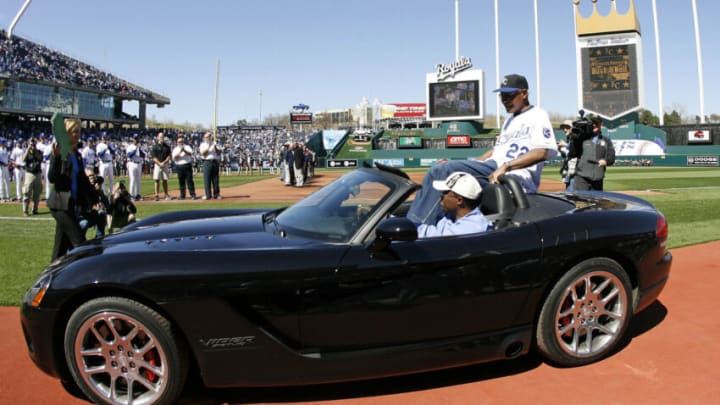 (Photo by G. N. Lowrance/Getty Images) /
(Photo by Mark Rucker/Transcendental Graphics, Getty Images) /
Buck O'Neil becomes the oldest professional baseball player in history.
Picture this for a moment—a 94-year-old man making his way to the plate to hit in a professional baseball game.
Of course, no other person but Buck O'Neil would do such a thing.
And there he was in 2006, during the Northern League All-Star game in Kansas City. O'Neil led off for the West squad at the age of 94, appearing at the plate in a game for the first time since 1955 and, as reported at the time by the Associated Press, becoming the oldest professional player in baseball history. And he fared well, taking a walk before being replaced by a pinch-runner.
But that wasn't the end of the story. The then-Kansas City T-Bones (since renamed the Monarchs) made a mid-inning trade that made O'Neil a T-Bone (he even signed a contract that gave him status as a professional). That meant he could, and did, play for the East—he led off the bottom of the first, actually took a swing, then drew another walk.
In typical O'Neil fashion, when asked who the last pitcher he faced off against was, O'Neil told the Associated Press, "I don't remember yesterday, and you ask me who the pitcher was in 1955?"
Former Royals scout Buck O'Neil was a superb ballplayer and great ambassador for the game of baseball. He definitely made good memories.