KC Royals: Buck O'Neil and some baseball memories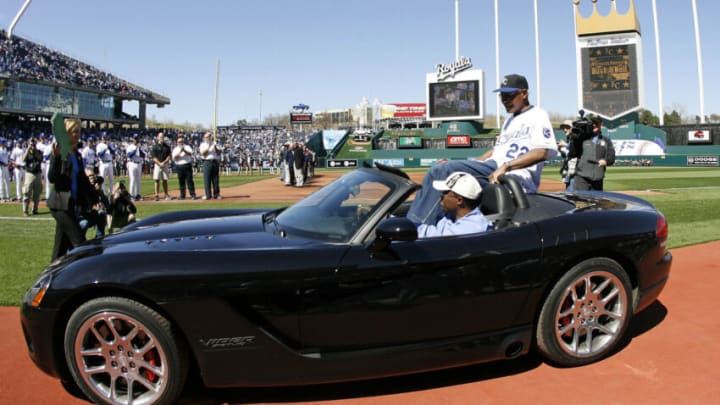 (Photo by G. N. Lowrance/Getty Images) /
(Photo by: John Vawter Collection/Diamond Images/Getty Images) /
Buck O'Neil got the nickname "Nancy" from Monarchs teammate Satchel Paige.
O'Neil and fellow Hall of Fame pitching great Satchel Paige, who later played for the Kansas City A's, were teammates on the Kansas City Monarchs during their heydays of the 1940s and, by all accounts, were also great friends. But while most everyone took to calling O'Neil "Buck" instead of his given name "John," Paige had another nickname for him.
"Nancy."
And that nickname arose from the most unlikely of events.
According to O'Neil biographer Posnanski, when the Monarchs were staying at a Chicago hotel, Paige encountered a woman named Nancy and had her belongings taken to his room.
Paige's fiancée, Lahoma, then arrived. O'Neil's room was next to Paige's; O'Neil had the hotel place Lahoma in the vacant room next to his.
Later that night, Paige went to Nancy's door and knocked more than once. But after receiving no response, he knocked louder and shouted, "Nancy!"
O'Neil heard Paige's door open so he opened his own door and then said to Paige, "Satchel, are you looking for me?" Paige quickly responded with "Yes, Nancy. What time is the game tomorrow?"
From that moment on, Buck was also known as "Nancy," making him the rare baseball player with two nicknames.