KC Royals: Today belongs to Hall of Famer Buck O'Neil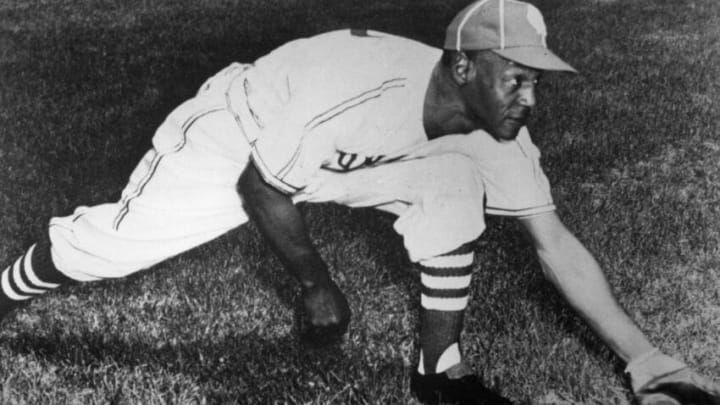 (Photo by Mark Rucker/Transcendental Graphics/Getty Images) /
Sometime during this afternoon's induction ceremony, probably while the KC Royals are still battling Tampa Bay at Kauffman Stadium, Buck O'Neil will take his place in the National Baseball Hall of Fame.
Unfortunately, Buck won't be there, at least not physically. He died several months after the voters snubbed him 16 years ago. It's hard to believe, though, that O'Neil, long a Royals scout after serving in so many other capacities around baseball, won't be there in spirit.
And when today's festivities are over, O'Neil will finally be a member of the Hall.
As he should have been long ago.
Without question, former KC Royals scout Buck O'Neil belongs in the Hall.
Don't mistake this story for something it isn't—a rant about the voters' maddening delay in giving O'Neil the Cooperstown plaque he so richly deserves. To dwell too long on that failure would be to dishonor him. He had every right to be angry when the voters turned him down in 2006, but lashing out wouldn't have been Buck O'Neil.
Remember his reaction to what had to be crushing news? As recounted by the Chicago Tribune, he said this after finding out he'd been denied the Hall:
""Shed no tears for Buck. No, no. Ol' God's been good to me. You can see that, don't you? If I'm a Hall of Famer for you, that's all I need. Just keep loving ol' Buck.""
So, no complaining. Not on Buck's day. Instead, this is a time to remember what made O'Neil a Hall of Famer and why the voters finally saw fit to elect him last December.
There are, of course, his numbers as a player. The recording of such things back in Buck's day was imperfect and prone to omission, but the Negro Leagues Baseball Museum credits him with four .300-plus seasons—.358, .353, .345 and .330—and a career .288 average to go with his trio of All-Star berths. He played for the 1942 Negro Leagues World Series champion Kansas City Monarchs.
He also managed the Monarchs and later became the first Black major league coach when he joined the Chicago Cubs in 1962.
Younger fans of Kansas City baseball probably know O'Neil best as the long-time Royals scout plying his trade from the Kauffman Stadium seat he occupied for so many years, as one of the driving forces behind the NLBM, for which he served as chairman, and as the subject of so many wonderful baseball anecdotes.
And O'Neil was a fixture of the Kansas City community, a doer of good and spreader of cheer wherever he went. An important local bridge carries his name; so does the Buck O'Neil Legacy Seat at The K.
So it is that the only sad thing about today is that he won't be at the Hall to deliver what surely would have been a superb, heartfelt, and riveting acceptance speech.
That he'll take his place in the Hall will do.
And very nicely, at that.
Thank you, Buck O'Neil.
Buck O'Neil enters the Hall of Fame today.