3 KC Royals in need of reset following spring training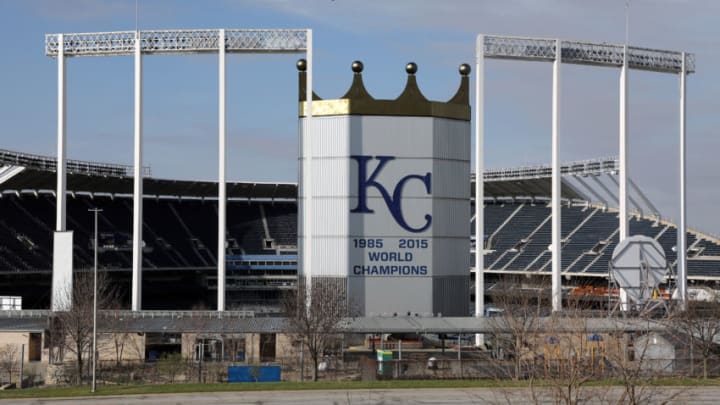 KC Royals (Photo by Jamie Squire/2020 Getty Images) /
As Major League Baseball hits the pause button on spring training, it allows a few KC Royals players to forget their February and March performances.
Of course we would all love to know how the KC Royals would be shaping up the first couple weeks into the season at this point but current circumstances make this break necessary.  While much was not expected from the team this year, the development and promotion of hopeful future stars would bring hope.
As it is, there were some players that are probably glad they will get to reset their 2020 start.  Whether they were trying to make the roster, solidify their position in the pecking order, or looking for one more contract, the time in Arizona was not kind to them.
These players could truly benefit from a shortened season. Of course spring performances do not always equal results when it comes to games that count.  We have seen teams and players tear it up in the spring and then fall back to earth during the regular season.
You only have to go back to last season when the Royals left the Cactus League in third place with an 18-12 record.  Their winning percentage dropped 203 points when it mattered, securing their second straight 100 loss season.
Player-wise, Billy Hamilton and Chris Owings tore it up in Arizona last spring.  Hamilton slashed .294/.345./.431 and Owings .333/.404./.725.  End results?  Owings had an OPS of 10, not a misprint.  He had two more extra base hits in 51 spring training at bats then he did in 180 regular season ones.
Hamilton fared slightly better with an OPS of 46.  Kansas City rolled him out for 93 games before giving him his walking papers.
For a positive spin, the 2014 Royals went 12-16 in the spring but ended the season in Game 7 of the World Series.  Danny Duffy was a dumpster fire in Arizona that year posting an 11.45 ERA and giving up six home runs in eleven innings pitched.  Once games counted though, he was masterful.  Despite a 9-12 record, he posted career bests in ERA (2.53) and WHIP (1.11).
All this to say maybe the following players will rejuvenate themselves during the break and come out with guns blazing to produce a nice season.  Royals fans would certainly like to see that.