Projecting the Prospects: KC Royals #28 Tyler Zuber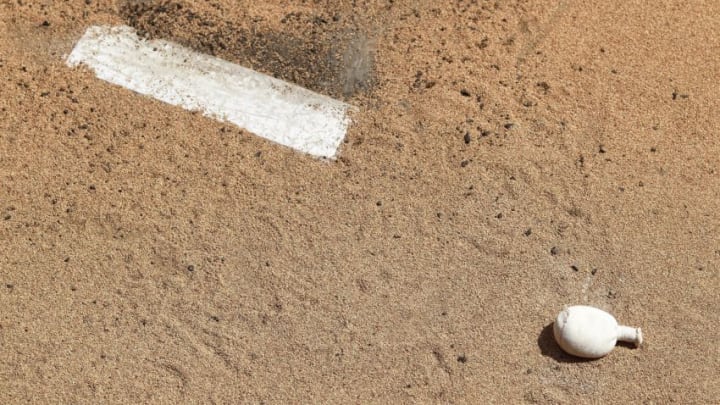 Photo by Joe Robbins/Getty Images) /
Tyler Zuber had a fantastic 2019 season. As a new member of the KC Royals' top 30 prospects list, can he have a good encore in 2020?
Welcome to the Kings of Kauffman "Projecting the Prospects" series. For each of the KC Royals' top 30 prospects, we review the best, worst, and most likely scenarios. A new entry into the MLB top 30 list for KC Royals is #28 prospect, Tyler Zuber. Drafted in the sixth round out of Arkansas State back in 2017, this 5'11", 175-pound dynamo has had no issues striking out batters.
In 2019, Zuber blossomed with an outstanding season not only continuing to strike out more than a batter an inning but also keeping his WHIP below 1.00 in Adv-A and Double-A ball.  He also has a great head on his shoulders as shown in this interview we were able to conduct with him.
Best outcome:
It is easy to see Zuber as the closer in Kansas City in the near future.  His lively arm, maturity, and desire to be the best pitcher he can have helped propel him through the minor leagues.  He also has several years of experience in this role as he was a reliever in college. Only 16 of his 89 NCAA appearances were as a starting pitcher.
An invitation to the big league camp this spring training is an indication the Royals are intrigued by his talent and want to see how he performs against stiffer competition.  In four appearances to date, Zuber has one hold, five strikeouts in four and one-third innings and a WHIP of 0.69.
Worst outcome:
Only an injury could derail Zuber making it to the big leagues with the KC Royals. He has the tools to make the team now although it would require a move on the 40-man roster.  It does not seem that he will have a huge drop in performance that would stop his progress to Kauffman.
Most likely outcome:
Since Kansas City would have to add him to the 40-man, initially it would reason that Zuber will go back to Northwest Arkansas or start off in Omaha.  Ending the minor league regular season with the Storm Chasers and a possible call-up to the Royals in September could loom.
Overall, I would believe there is a good chance we will see Zuber put on the Royals uniform before 2020 is over.  If not, a spot on the big league roster next year is all but a lock.  Kansas City is in desperate need of relievers who can get batters out and even if he is not a closer at first, Zuber can get key outs as a setup man in the late innings to help the team win.