Kansas City Royals: Making the case, New York Mets free agents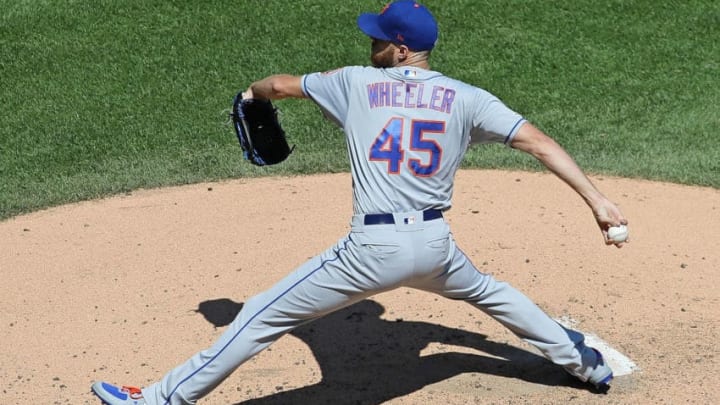 Photo by Jonathan Daniel/Getty Images /
Ahead of Kansas City Royals free agency, let's take a look at some New York Mets free agents and decide whether or not the team should pursue them.
Stop me if you've heard this before, but the Kansas City Royals lost over 100 games last season. With a new manager taking over for the 2020 season, the "Royal Rebuild" will be entering its next phase. As a result of that, the front office will be scouring the free agent market for players that will help accelerate the progress of next year's club.
Despite a valiant effort to make a playoff push in the second half of the 2019 season, the New York Mets finished with an 86-76 record. Anyone else getting 2013 Royals vibes? Anyway, the club is also in search of a new manager after relieving Mickey Callaway of his duties. With a whopping 16 free agents set to potentially hit the market, general manager Brodie Van Wagenen and company will have their hands full.
Below is a list of the Mets' upcoming free agents. Who should the Royals pursue, and who should they stay away from? Let's decide.
Todd Frazier, 3B
Frazier is a fine third baseman. There's only one problem with that: Hunter Dozier appears to be the Kansas City Royals' player of the future at that position. Another obstacle standing in the way of this signing making sense is Frazier's age. At 33, he's not at the end of his career yet. At the same time, though, he simply doesn't fit the Royals' timeline. Slashing 0.251/0.329/0.443 with 21 home runs in 2019, he still offers plenty of value — just not in Kansas City.
Pass
Zack Wheeler, P
Wheeler, 29, has posted consecutive respectable seasons for the Mets. 2018 was the better of the two, when the right-handed starter went 12-7 with an ERA of 3.31 in 29 starts. With a FIP of 3.25 and an ERA+ of 112, that was definitely his best season as a starter thus far. Wheeler was no slouch in 2019, though, seeing his ERA, FIP and ERA+ sit at 3.96, 3.48 and 102. Set to hit the free agent market less than a year before his 30th birthday, the Royals could get a couple of solid years out of Wheeler both before and after the next core is ready to play.
Pursue
Juan Lagares, CF
There's no way to sugar coat it: Lagares struggled in 2019. Both his batting average (0.213) and OPS+ (63) will tell you that. The one-time Gold Glove winner simply isn't a good hitter at this point in his career. The Royals have enough figuring out to do in regards to their center fielders.
Pass
Mesoraco was an All-Star in 2014 but since then, his career has been derailed by injuries. On a minor league contract with the Mets in 2019, there were rumors the 31-year-old would retire if the Mets didn't release him. The Kansas City Royals simply don't need that kind of energy surrounding their team, especially if the production may not be there.
Pass
Luis Avilan, P
Avilan played on a one-year, $1.6 million deal with New York in 2019, posting a FIP of 4.96 and seeing his ERA+ sit at a less-than-acceptable 81. At 30, age probably isn't the issue. Prior to 2019, he had posted three-straight seasons with impressive numbers. He's the kind of lottery ticket signing Dayton Moore is known for.
Potentially
Santana's time with the Kansas City Royals has run its course. In fact, it did so six years ago. Knocking on the door of his 37th birthday here in a couple of months, the benefit simply doesn't outweigh the risk here.
Pass
Rajai Davis, OF
Nearly 39 years old. That's the only red flag we need to discuss. If you want to look at Davis' numbers, too, you can find them at the link above.
Pass
Carlos Gomez, OF

Gomez's decline appears to be in full effect. Now approaching 34 years of age and seeing his OPS+ drop from an already low 76 in 2018 to 66 in 2019, things could only get worse as time goes on. On top of that, Kansas City already has a logjam in the outfield.
Pass
Joe Panik, 2B
Panik is likely remembered by most from his time with the San Francisco Giants during the 2014 World Series against the Royals. He would go on to play with San Francisco until later in the 2019 season. Joining New York in time to play 39 games, Panik experienced a mini-resurgence. Alas, the Royals have the majority of their infield figured out. Second base is not a position of immediate need.
Pass
Brad Brach, P
Brach has spent time with four teams over the past two seasons. He had a solid run that included an All-Star berth in 2016 but at 33 years old, the Royals don't really another aging bullpen arm. The upside is there, but not likely to be reached again.
Pass
Matt Kemp, OF
Kemp was an All-Star as recently as 2018. With that said, he failed to make much of an impact in 2019 and at 35 years old, he's in danger of finding himself without a job. We're good over here.
Pass
Rene Rivera, C
Journeyman, 36-year-old backup catcher. That's about all you need to know.
Pass
Gregor Blanco, OF
Blanco is another former San Francisco Giant who haunts the minds of some Kansas City Royals fans. Much like many of the aforementioned aging outfielders, though, there's not a need.
Pass
Danny Espinosa, SS
Hasn't played an MLB game since 2017. Kansas City has some guy named Adalberto Mondesi.
Pass