Kansas City Royals: Top 5 Outfielders in Royals History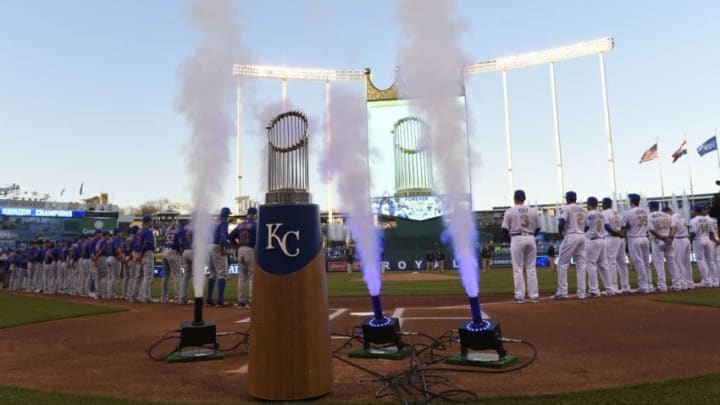 (Photo by Ed Zurga/Getty Images) /
6 Aug 1993: Amos Otis of the Colorado Rockies sits in the dugout during a game against the San Diego Padres at Jack Murphy Stadium in San Diego, California. Mandatory Credit: Stephen Dunn /Allsport /
1. Amos Otis (1970-1983) 5x All-Star, 3x Gold Glove Winner, 1971 AL Stolen Base Leader, Kansas City Royals Hall of Fame
Finishing off the list as the greatest Royals outfielder of all time, here is Famous Amos Otis.
Amos Otis was drafted by the Boston Red Sox in the 5th round but started his Major League career with the Mets. He had several disagreements with the Mets skipper Gil Hodges, due to the fact that he didn't want to be a third baseman.  In what would be one of the worst trades in Mets history, the Mets gave up on Otis, trading him to the Kansas City Royals for Joe Foy, who left baseball by '71 due to an unfortunate drug problem.
When he came to Kansas City, Otis was immediately put into the outfield. He quickly became a starting center fielder, becoming an All-Star in his first season with Kansas City. He slashed .284/.353/.424.
The next three seasons straight he would also be an All-Star, also winning three Gold Gloves in 1971, 1973, and 1974. In 1971, he would slash a career-high batting average of .301/.345/.443 and would lead the American League in steals. In 1974, he finished 3rd in the MVP race, slashing .300/.368/.484.
Amos was consistently performing for the Royals and was a huge factor to the team's success, becoming a threat to the entire league. In 1976 he would once again become an All-Star. When the playoffs came, he was no different, and in the 1980 World Series, he hit .478 with 3 long balls and 7 RBI. Unfortunately, Otis could only do so much, and the Phillies were victorious over the Royals. As a result, Otis never won a World Series ring.
Not only was Amos an outstanding ballplayer, but he was also recognized for his humanitarian work, as he saved eight children that were stranded during a flood On September 12, 1972, at Brush Creek. When asked, Otis said, "If it was my kids, I would have wanted someone to do something for them, too."
Rankings in the Royals Top 25 Positional Players:
2nd: WAR, Offensive WAR, Runs, Total Bases, Walks, Stolen Bases
3rd: Games, ABs, PAs, Hits, Triples, Home Runs, RBI
4th: Doubles, Singles
16th: OBP
18th: OPS
20th: SLG
23rd: Batting Average
Conclusion
There have been so many outfielders along the way that are deserving of recognition, but there's just too many to list. The Royals have been extremely successful throughout the years of scouting and picking out defensive and offensive talent in our outfield. Like the list? Hate the list?  Who would make your list of top outfielders in Royals history? Let us know in the comments!