Kansas City Royals: How good was the Mike Moustakas trade?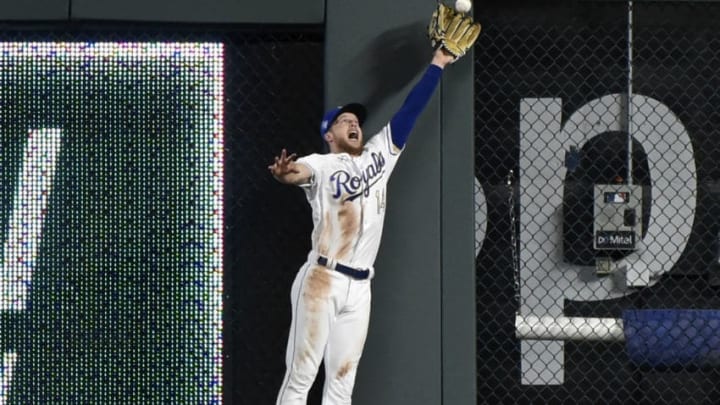 KC Royals, Brett Phillips (Photo by Ed Zurga/Getty Images) /
Mike Moustakas was the biggest name player the Kansas City Royals traded away before the July Trade Deadline. Just how beneficial was trading Moustakas away to the Milwaukee Brewers in exchange for Brett Phillip and Jorge Lope?
The Kansas City Royals were rumored to have interest in trading away some big name players before the July Non-Waiver Trade Deadline in order to move towards a rebuild. Though that plan did not actually come to fruition, they did make one big move. Mike Moustakas was sent to the NL Central contending Milwaukee Brewers, and in exchange, Brett Phillips and Jorge Lopez made the trip to Kansas City.
It has been just over a month since the Royals have been Moustakas-less. A majority of fans seemed to be happy with how the trade turned out in July. Should the consensus still be that the Kansas City Royals won the trade?
What was lost?
Since becoming a member of the Milwaukee Brewers, Moustakas has been slashing .250/.313/.462. Though it was not ideal to lose a player like Moose, who was a fan favorite, the price was definitely right.
If a rebuild is truly something the Kansas City Royals wish to commit to, the right move was trading away a player like Moustakas in order to acquire younger talent.
What was gained?
The Royals have gone 18-24 since they traded away Mike Moustakas.
Although Brett Phillips has seen some struggles at the plate, slashing just .198/.262/.342, he has a lot of potential. He is sound defensively, and his arm is his best weapon. He poses the potential to be a staple in the outfield for years to come, at just 24 years old.
As far as Jorge Lopez goes, he is a player to be excited about. After nearly tossing a perfect game against the Minnesota Twins, Lopez caught the attention of fans all over the MLB.
In summation, the Kansas City Royals definitely won the Moustakas trade. It didn't benefit them to keep Mike Moustakas around with their 2018 season in shambles. Even a month later, the consensus remains that building towards a younger team was the best move for the Kansas City Royals.