The KC Royals are favorites to turn it around in 2021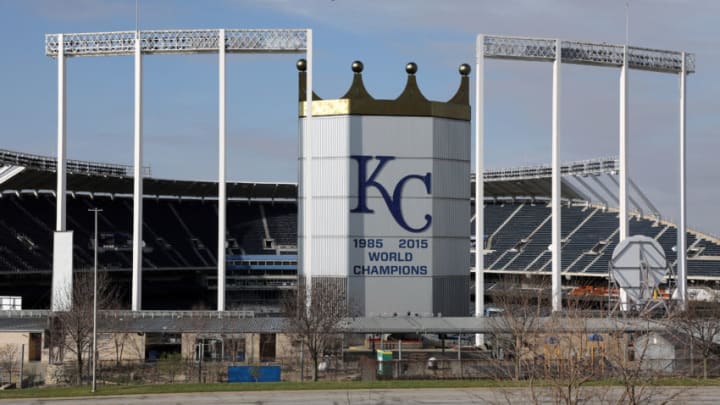 KC Royals (Photo by Jamie Squire/2020 Getty Images) /
The official website of Major League Baseball believes the KC Royals will be one of the teams to rebound tremendously next season.
One thing smart KC Royals fans believe is that the 2021 season looks to be very promising compared to the last few years. With a strong assortment of pitching either already on the 40-man roster or soon to be, the future looks good.
Jonathan Mayo of mlb.com agrees and has included the Royals as one of five teams who should play much better ball next year. Also included on the list are American League Central rival Detroit, and also the Seattle Mariners, Baltimore Orioles, and San Francisco Giants.
"The 2018 Draft class that brought in a bunch of advanced college pitching started paying dividends at the big league level, with Brady Singer and Kris Bubic becoming mainstays in the rotation. They should be joined by Daniel Lynch and Jackson Kowar next season to help keep lifting Kansas City. – mlb.com"
Although the team struggled for much of 2020, the last 18 games point to a team that is starting to come together. A nice mix of veteran, but still valuable, players, plus the additional arms and possibly new faces in the lineup could push the Royals into Wild Card contention.
There are still are needs to be addressed in certain areas, especially the outfield. Players such as Adalberto Mondesi, Nicky Lopez, and Hunter Dozier need to bounce back from disappointing seasons. Mondesi was in beast mode the last month and if he carries that into next season that will be a huge lift.
The unknown for Kansas City and all the other teams is how the free-agent market will shake out.  With a big dip in revenue from not having fans at games and 100 fewer contests than usual, the expected going rate for players is most likely going to be lower than a normal hot stove season.  If the Royals are able to contend for a playmaker normally out of their price range, it could be a very good year.
One thing all four American League teams on the list have in common is a strong core of young pitchers who their respective teams will heavily rely on to improve. Three of the clubs hold top seven picks in next year's draft while the two West Coast franchises will pick at 12 and 14, giving them another chance to add to their stacked minor leagues.