3 plays that defined Alex Gordon's career with KC Royals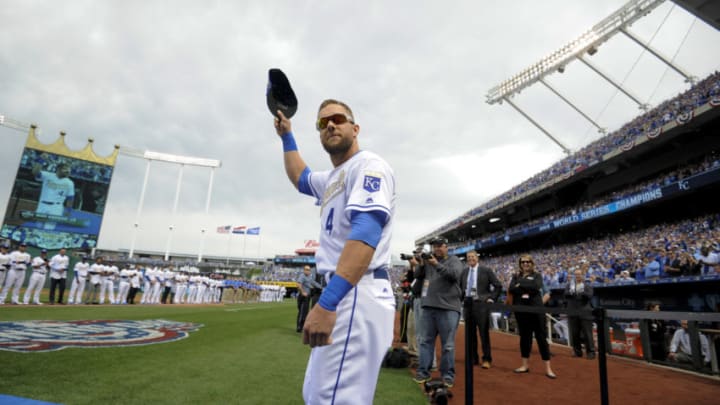 (Photo by Ed Zurga/Getty Images) /
Bottom of the ninth in the World Series and your team is down by a run?  No sweat if you are Alex Gordon.
Sure, the Royals have experience with losing home games to kick off a World Series and rallying to win the title.  However, being in the moment it did seem like it was going to be a tough mountain to climb if Kansas City fell in Game 1.
Especially with the New York Mets closer Jeurys Familia.  Being down going into the ninth inning seemed to be insurmountable with him on the mound.
"Familia entered the game not having blown a save since July 30, and he'd only allowed one home run in that span during the regular season. He had thrown 9 2/3 shutout innings this postseason entering Game 1, tallying five saves. — mlb.com"
Salvador Perez led off the inning grounding out and the Royals were down to just two outs.  Batting eighth and hitless on the night, Gordon certainly did not have momentum coming into the at-bat.  What followed left the crowd at Kauffman Stadium going berzerk.
It was not a ball that just barely made it over the fence.  Crushed to dead center, it saved the game as Kansas City would eventually win the game in the 14th-inning and of course take the series in five games.
These are just three moments in the great career of Gordon, many of you will have other ones that stand out to you.  Thank you Alex for the memories and enjoy that pizza!