3 plays that defined Alex Gordon's career with KC Royals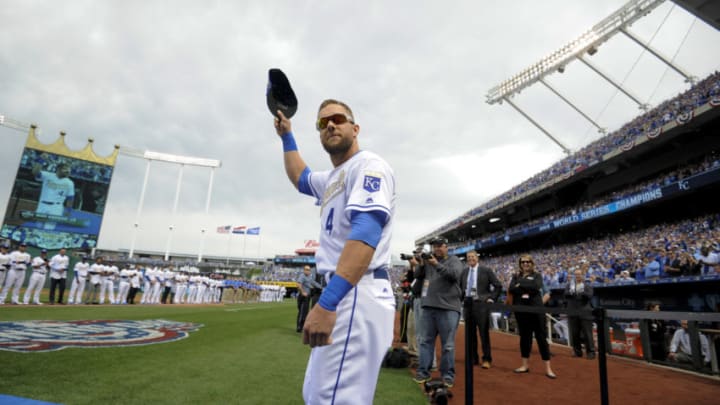 (Photo by Ed Zurga/Getty Images) /
(Photo by Brian Kersey/Getty Images) /
With the sting of a Game 7 World Series loss fresh, the KC Royals began the 2015 season striving to take care of unfinished business.
The team was off to a good start and an early-season division rival game against the Chicago White Sox was on tap.  With most of the year still to go, Gordon was certainly not taking it easy.  A casual pop foul down the left-field line led to arguably the play of the year.
One could compare it to the Derek Jeter grab over a decade before his, however outside of the Kansas City area, it does not seem to get as much recognition.  It doesn't make it any less spectacular as you will see.
Despite the intensity of the leap and landing, Gordon walked away unscathed.  As you can tell from the reaction of the Chicago fans, there is great appreciation for his effort even though he is on the opposing side.
The baseball season is a long 162 games and pointing to one game, much less one play, as pivotal to a team's success usually does not make sense.  You could say that this effort was certainly reflective of the grit and determination of the franchise as they would go on to claim their first World Series title in 30 years.
Lastly, we will take a look at the hit heard around the world during the 2015 playoffs.  Of course, you already know what we are talking about.