Kansas City Royals: Catching up with Jonathan Bowlan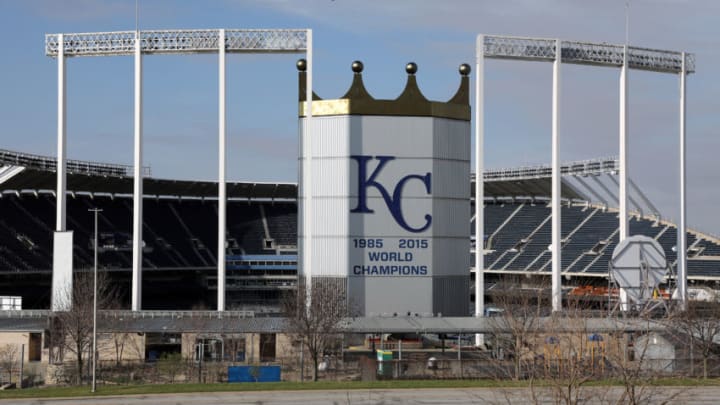 KC Royals (Photo by Jamie Squire/2020 Getty Images) /
(Photo by Ed Zurga/Getty Images) /
Is there a current KC Royals player that Jonathan Bowlan follows closely?
The last baseball question I asked is one that I can really respect and get behind. As humans, we replicate people to improve our own craft. After all, imitation is the highest form of flattery, right? So I had to ask…
Q: Do you have a favorite pitcher or pitcher you try to emulate your game after?
"I do not, I watch successful pitchers mechanics and I get ideas and I experiment with things to help become my own pitcher."
Bowlan, in my mind, gets it. Baseball has a long, rich history of dominant pitchers. It would be easy to find one that you really like and are a fan of and emulate your game after him. Instead, Bowlan is looking at all the successful pitchers and trying to find what makes them successful and emulate that.
"Become [his] own pitcher." In my mind, become "that" pitcher. If that doesn't get you excited to see him develop and become "that" pitcher, on top of his improvements he's trying to make and has shown from year one to year two, maybe we need to start talking and find out what will.
I could have gone with the question of "what do you do outside of baseball?" or some other generic question. Instead, I wanted to know something about him that was relevant to the world right now. During the COVID-19 Pandemic, sports understandably took a back seat. However, over a year before all this happened, we were teased by ESPN with a documentary over a particular basketball player who many consider being the greatest of all time, or better known as The GOAT. I took a shot at seeing if Bowlan has had time to watch the docu-series and see what his opinions are on who is the real GOAT, and how he's felt about The Last Dance.
Q: Are you a Jordan, LeBron or Kobe guy? Who's your GOAT? Did you watch the Jordan Docu-Series and what were your thoughts on it?
"I am a Jordan guy, but Lebron is not far behind him, and Kobe is an absolute legend that competed his butt off every game. I watched the first couple of episodes and I plan on watching the rest very soon. He was an absolute beast and his mentality never changed whether it was in practice or the game. He was also very competitive when it came to golf."
Do you see why my question about golf was necessary now? Every athlete plays golf. The 2015 KC Royals were well documented playing golf, and even the "GOAT" himself played golf. But the real question isn't just "do you play golf?" but rather "how good are you at playing golf?" But I digress.