Kansas City Royals: Catching up with Jonathan Bowlan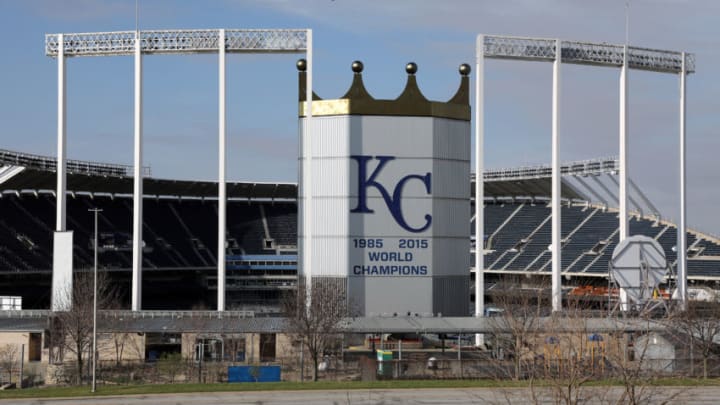 KC Royals (Photo by Jamie Squire/2020 Getty Images) /
KC Royals (Photo by Joe Robbins/Getty Images) /
What has KC Royals prospect Jonathan Bowlan been focusing on?
Q: What has been one of the biggest things you've been working on during the offseason this year?
"Consistency with my mechanics and all my pitches, especially my CH."
As previously mentioned, Bowlan already had an above-average fastball. It currently sits in the mid-90s, however, he has been able to reach the upper-90s at times. He pairs the velocity of his fastball with the sinking action, making it easy to see why it is his best pitch.
But adding his changeup to the mix, and getting a much better feel for it could bring a significant upgrade to his game. So what exactly has he been doing to help improve his changeup?
Q: For someone who's not a pitcher, how do you build consistency and command of a certain pitch. Is it as "simple" as repeating the pitching over and over again? Or does grip also play a role in everything?
"You have to find a grip you are comfortable with and then continue to throw it, feel it at your release point, and build confidence with it. Which comes from throwing it."
Q: To build off that, what kind of grip have you been using lately that feels the most comfortable when throwing you CH?
"I've been experimenting with both a 4-seam and a 2-seam grip. I feel more consistent with the 2-seam because I have been throwing it longer but the 4-seam grip has been coming along pretty well. I would say more comfortable rather than consistent."
So why would it be such an improvement if Bowlan can build more consistency with his changeup? To put it simply, his slider is a pitch Bowlan feels he has more consistency with. While he doesn't necessarily consider it to be better than his changeup, MLB.com and Baseball Savant have his slider labeled as a pitch that "will flash plus with tilt and sharp break to it", which is a great offspeed pitch (low-80s) when coupled with his fastball.
When Bowlan establishes his most comfortable grip for an effective and consistent changeup, that would make him an even more dynamic pitcher. When looking at his 2019 numbers, imagine what they could look like with an improved changeup, coupled with his plus-fastball and a slider that flashes plus abilities. That seems like a recipe for disaster for a hitter.