Kansas City Royals: Catching up with Jonathan Bowlan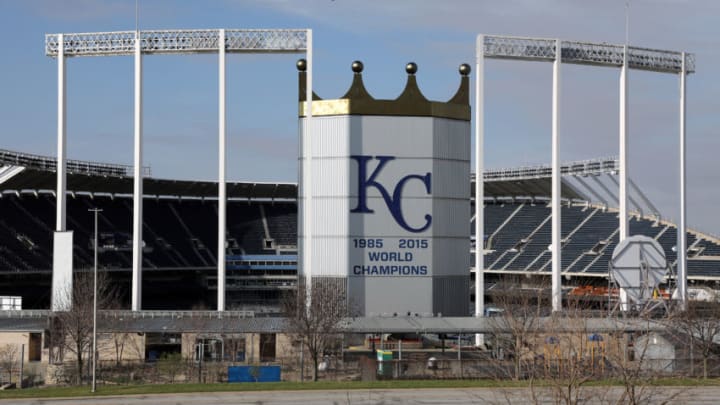 KC Royals (Photo by Jamie Squire/2020 Getty Images) /
(Photo by Ed Zurga/Getty Images) /
KC Royals pitching prospect Jonathan Bowlan isn't talked about nearly enough. We had the chance to chat with him recently.
As the No. 9-ranked prospect in the KC Royals' farm system, Jonathan Bowlan has a lot of promise when it comes to being a big-league starter. With his plus fastball, and quickly developing changeup and slider, he has the ability to have three solid pitches in his arsenal.
Bowlan agreed to do a quick Q&A session about his adjustments and growth he made from year one to year two, as well as answering some fun questions that allow for fans to reach a point where they can relate to the athlete more.
Q: Your jump from year 1 to year 2 was pretty big from a statistical standpoint. What do you believe was the reason for that improvement?
"I believe I felt more refreshed and a lot more comfortable with my teammates and coaches. It was definitely the rest that I believe is  what impacted my second year the most and also preparation for professional hitters."
Going into Bowlan's first year in the KC Royals organization, he started in 9 games and threw 35.0 innings. With that came a 6.94 ERA and a 1.714 WHIP. However, if we jump back into the idea of rest being a major impact, that makes a lot of sense.
Bowlan pitched at Memphis for three years, never going over 85.0 innings. The most games he pitched in during a season was 18 during his sophomore year. If you add in his junior year at Memphis, throwing 85.0 innings over 14 games, to his first year with the Royals, he threw for 120.0 innings and made 23 appearances. Adding travel and workouts, that is an exhausting stretch for anyone, especially a recently drafted player. Not to mention the level of talent going from college to professional is a significant jump in itself.
After having an entire offseason to rest, Bowlan seemingly came back well-rested and prepared for professional hitters as he began moving up from Rookie Ball his first year to finishing his second year in Advanced-A Ball. During his sophomore season, he improved in every statistical category, logging an impressive 3.14 ERA, 0.986 WHIP, striking out 150 batters, and walking just 23 over 146.0 innings and 26 games.
If rest and preparation resulted in that type of jump, imagine what experience and endurance will result in.
Q: What have you been up to during the shutdown? Have you been able to do any pitching, workouts, have you been with other pitchers/hitters? What does the shutdown look like for you?
"I have been throwing with other professional pitchers and doing the Royals body weight workouts. I have also been playing some golf whenever I can."
I feel like we all know what the followup question is going to be here…
Q: How's your golf game?
"It's getting better, but I try to play bogey golf right now [laughing]."
I feel like it is a secret requirement that every athlete has some form of a golf game, and as time goes on they become better than the average person at golf. So this leads me to believe that Bowlan is going to make it to the MLB and stick for a while because bogey golf isn't terrible. Especially for a 23-year-old.
While asking about his golf game was a fun followup question, the real question was related to one of his focuses this offseason.