15 years of KC Royals franchise futility: 1996-2010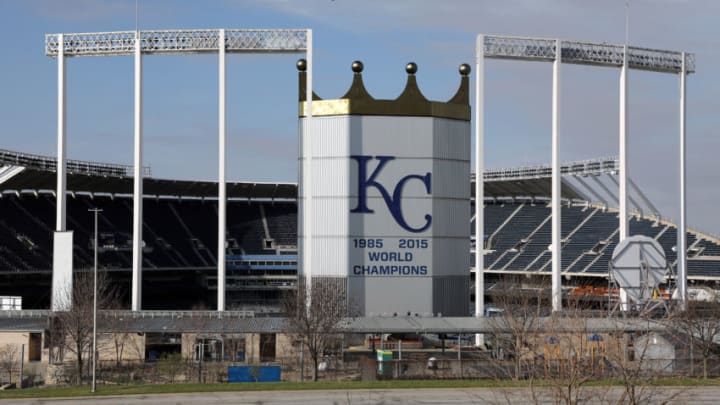 KC Royals (Photo by Jamie Squire/2020 Getty Images) /
For many years the KC Royals were seen as a franchise to model teams around with consistent winning records and playoff berths.  What happened?
From player development to building a team built to play 81 games in the open spaces of Royals Stadium, the KC Royals were an exceptional organization.  Between 1976 and 1985 they qualified for the postseason seven times, went to two World Series', and won the Commissioner's Trophy in 1985.
Despite not appearing in the playoffs from 1986-1995 they were competitive many seasons finishing second in their division three times and producing a winning record six times.  Bad times fell upon the franchise beginning in 1996, however, with only one winning season achieved in the next fifteen years.
2003 still feels out of place calling it successful despite the 83-79.  Despite winning their first nine games that season the ended up placing third in the American League Central, seven games out of first.  Still, they did spend 93 days at the top of the division that year but it was a big anomaly considering they won 62 and 58 games before and after that season.
The best news about 2003 is that it kept Mike Sweeney in town longer than most would have anticipated.  He had signed a large extension for five years that included a clause that if the team did not have a winning record in 2003 or 2004 he was free to opt-out if he chose.
There are many areas to examine while trying to dissect how the Royals became so bad for so long.  The blame and bad luck can be spread to many different decision-makers and players who underperformed.