3 KC Royals in need of reset following spring training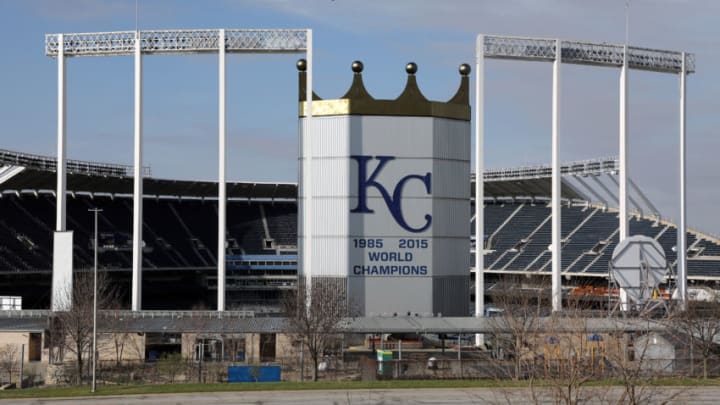 KC Royals (Photo by Jamie Squire/2020 Getty Images) /
Kansas City Royals, /
The KC Royals made a savvy trade in December of 2017 and he delivered in his first season with the team.  Last year was a step back and this spring was brutal.
It was darn near a Cinderella story when Brad Keller was named Opening Day starter for 2019. The Cincinnati Reds selected Keller in the Rule 5 from the Arizona Diamondbacks and promptly traded him to the Royals.
As a 22-year-old he impressed with a 9-6 record, 3.08 ERA and only seven homers allowed in 140 frames.  Initially a long reliever he earned a spot in the rotation and ended up starting 20 games.
Ned Yost had enough confidence to name Keller as the first pitcher to take the mound in 2019.  This made him the second youngest Royal ever to do so.  Keller did not disappoint going seven strong innings with no earned runs allowed and five strikeouts.
The rest of the season was not as productive.  Overall, his ERA rose by 1.09 points, his WHIP increased by .05 and his ERA+ dropped by 27 points compared to 2018.
Spring 2020 was to be a reset and a chance for Keller to reclaim the magic he had the first year. That did not happen, in fact it was a miserable few weeks for the right-hander.  In three starts he posted a 14.85 ERA by allowing 11 earned runs in just six and two-thirds innings.  The only silver lining was six punch outs.
With a chance to rest his arm and forget about the way hitters pounded him during spring, Royals fans will be rooting for a solid return.  We do not need him as the number one starter, but a dependable middle of the rotation arm would be a plus for the franchise.