All-time KC Royals starting lineup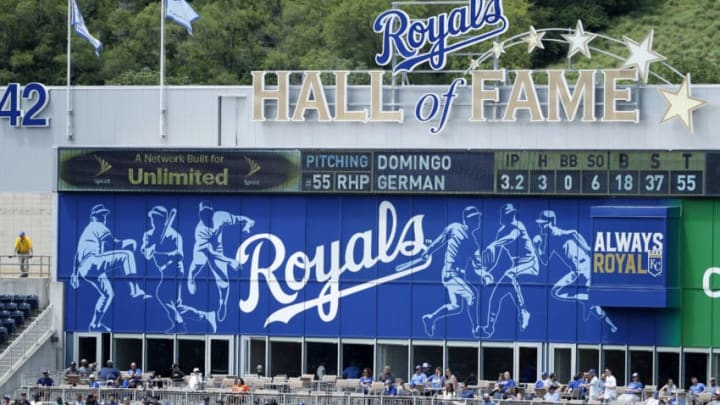 (Photo by Joe Robbins/Getty Images) /
KC Royals (Photo by Rich Pilling/Getty Images) /
If you were able to put together a starting lineup for all the KC Royals greats from 1-9, how would it look?  We tackle that question in this article.
Imagine you could combine the 50 plus years of KC Royals baseball and construct a lineup with all the potential players.  Our criteria is that you have to cover each position in the field and designated hitter.  The player also needed to play at least 400 games at that position while a member of the Kansas City franchise.
Some of the choices will be obvious.  Others will require making a tough decision as multiple players produced solid statistics at the same position.
We will not only look at the offensive output but consider their defensive prowess as well.  After all, if you are putting a lineup together to win a game the ability to keep the other team off base is important.
Many rankings are developed each year speculating the best at each position over time or best seasons produced regardless of where they played on the field.  That could be based on WAR, traditional batting statistics and usual some bias depending on what era you grew up in.  We want to put this lineup together as if we needed to win game 7 of the World Series.
One surprise in researching this article is the lack of true superstars at a couple of positions.  It could be due to a lack of team history compared to the New York Yankees, Boston Red Sox, or Cincinnati Reds for example. Also, the team looked for speedy, scrappy players during the years on the turf at then-Royals, now-Kauffman stadium.
Undoubtedly there will be tough decisions and arguments could be made for the inclusion of others.  Enjoy the trip down memory lane and the not-so distant past.