Projecting KC Royals prospects: No. 27, Brandon Marklund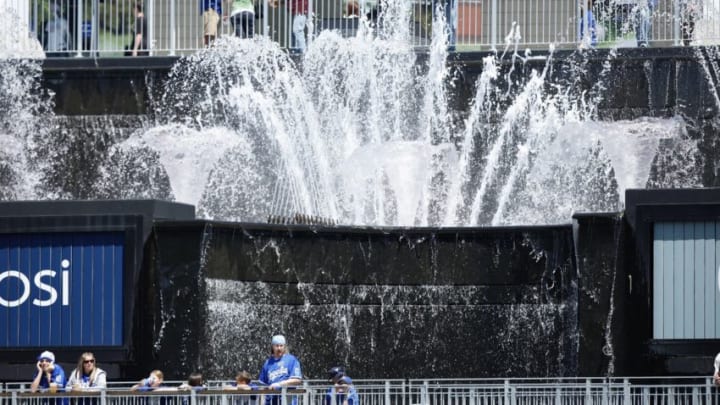 KC Royals (Photo by Mitchell Layton/Getty Images) /
In limited time with the KC Royals, Brandon Marklund has proven the teams' interest in him was correct and continued success should guarantee him a future spot.
Welcome back to the Kings of Kauffman "Projecting the Prospects" series for 2020. We'll be reviewing each of the KC Royals organization's Top 30 prospects and projecting the best, worst, and most likely scenarios for the upcoming season. Today, we are taking a look at pitcher Brandon Marklund.
Marklund might be a player that is unfamiliar to many Royals fans. Though he had a good 2019 season, that was his first with the Royals. Marklund played baseball for Bryan College but unfortunately went undrafted.
Because of this, he started his professional baseball career in the Australian Baseball League where he turned a few heads. In 2018 with the Auckland Tuatara, Marklund pitched 19.2 innings, walked 6, struck out 15 and held an ERA of 2.29.
It wasn't long before he generated some interest. In January 2019, the Royals signed him as a nondrafted free agent. From there, Marklund made his case.
During the 2019 season in Lexington, Marklund managed 39.1 innings of relief, walked 19, struck out 44, and held an ERA of 0.46. He struggled a bit with walks but was obviously able to limit the damage and work around those struggles to put together a great year.
While his overall sample with the Royals is limited to just one season, Marklund performed well enough to push himself to number 27 on the top 30 prospects list for the organization.
Worst case scenario
As was stated, there isn't a large amount of sample with Marklund, but any sort of major decline would be the worst case for him. So far, during his time with both the Royals and Auckland, Marklund has impressed and put up good numbers. Allowing his control to decline and the walks to take over could pose a problem, and might set him back a bit as he attempts to move through the minor league system.
Best case scenario
Omaha. Marklund impressed in A ball in 2019 and did everything he needed to show that he was ready to move up. It's more than likely he will see time in AA this year, but if he continues the success that he showed in Lexington, he may find some time in Omaha before the year ends, setting him up to make his case for 2021.
Most likely outcome
Marklund should see some time in AA this year after his successful 2019. It's likely, though, that he will see a bit of decline. Not enough to create a worst-case scenario, but the decline that is typically associated with players moving up through the minors and having to adjust to a higher level of baseball.
Marklund should see continued success as it seemed that A ball was a bit "too easy" for him. While he could see some time in Omaha as expressed above, he will likely spend a great deal of the season in AA and make the next move up in 2021.
Even if Marklund doesn't make it to Omaha this season, though, there is still the chance that he is ready for the majors during the 2021 season. With one season as his sample size, the Royals will want to see more of what he can do before making any large judgments.
With continued success through 2020 and a good start in 2021, Marklund could easily find his way to Kansas City sooner rather than later.
Keep following along as we work through the top 30 prospects for the best, worst, and most likely outcomes.