KC Royals: A counter for the pessimism towards the future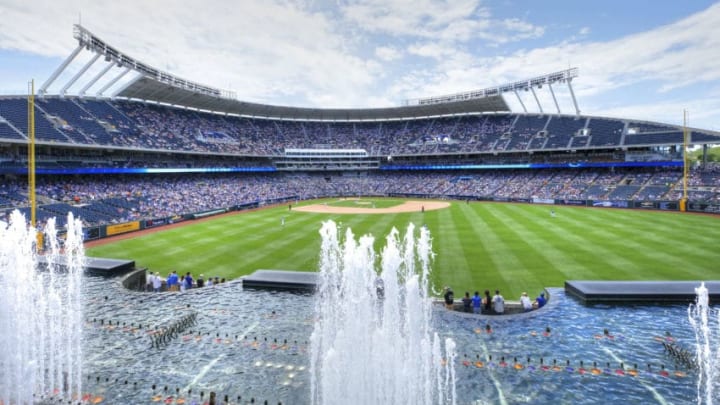 KC Royals (Photo by Joe Robbins/Getty Images) /
(Photo by Rich Schultz/Getty Images) /
"The Royals aren't signing anyone in free agency"
While we know they have signed people in free agency, they haven't signed a big named player. Nor should they just yet. Maybe even at all.
Signing a free agent just to sign one is the easiest way to get yourself into a bad situation. Due to the Royals historically not signing players to big contracts, Alex Gordon's four years, $72 million is the franchise record, they haven't really had the problem of inflated contracts on the books. Just because the Royals have new ownership doesn't mean that should change either.
When looking in free agency, teams have to ask themselves two questions. One, do they "need" a player in a certain position? Two, can they obtain a better player via trade instead?
When looking at "needs" for the Royals this year, they really don't need anything. Meaning, we are aware of how this year is most likely going to go, so why spend big money? We also don't fully know what the Royals wave is going to look like. We can speculate and have a pretty good idea, but this year is going to be a lot of test trials to see who sticks, who doesn't, and who could be used as potential trade bait.
Which leads to trade ideas. The KC Royals made this move in 2013 when they traded for James Shields and Wade Davis. They saw a "need" that would be better filled via trade, so they sold off some big named pieces to obtain the best player for what they needed.
Throughout the year, the Royals will hopefully find that spot on the team that they need improvement in and evaluate the best way to fill that need. That might actually be the one thing we should be watching throughout this year and offseason.