KC Royals: A counter for the pessimism towards the future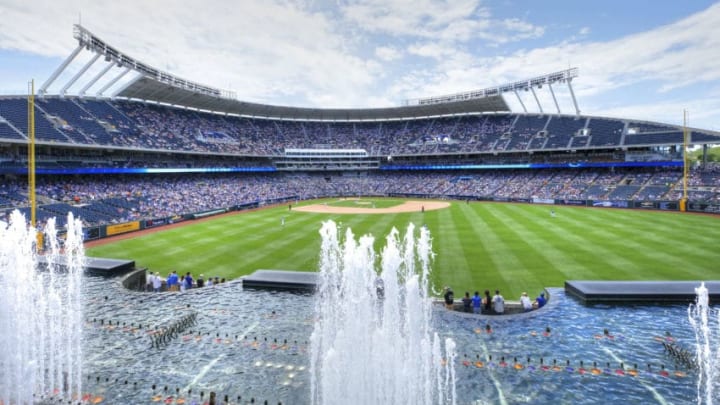 KC Royals (Photo by Joe Robbins/Getty Images) /
Photo by Ed Zurga/Getty Images /
The KC Royals seem to have a lot of pessimism on the current state of the team. It all seems to be circling around when the team is ready to compete again, how they spend money and even a little towards new ownership.
With every stance a person makes, a counter can always be provided. No one is ever 100 percent correct and on the same page with everyone on an opinion.
That is what brings me here.
Before we get too crazy, let me first start by saying something. No, I don't believe the Royals are built to contend this year. I'll emphasize "this year," though.
During the beginning days of the baseball season, theories, ideas, projections, and personal beliefs are thrown around and this always sparks debates. There are some I have seen on occasion though that always hits me wrong.
That isn't because I am a Royals fan that struggles with being critical of the state of the team or moves they have made. Trust me on that one. Rather, this hits me the wrong way because I feel it's misguided venom.