3 KC Royals young players near the end of the line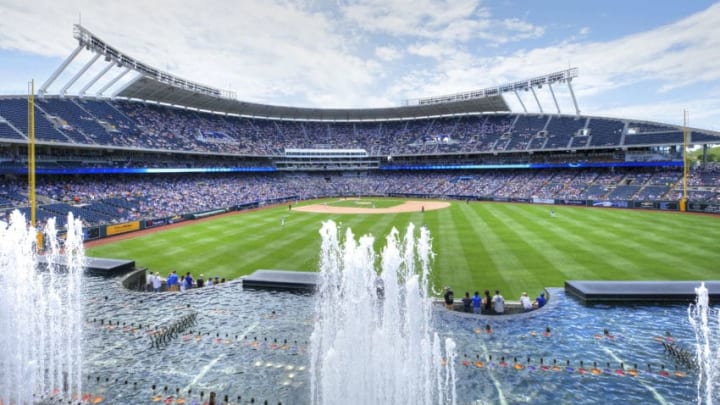 KC Royals (Photo by Joe Robbins/Getty Images) /
KC Royals, /
His defense is amazing, but to stay away from the "4A" talent moniker, this outfielder will need to swing a serviceable bat in 2020.
With a well above average fielding percentage, nine outfield assists and terrific range factor, Brett Phillips has all the makings of an elite defender.  Outside of his first 37 games in the majors as a Brewer in 2017 though, he has failed to hit above .188.
If he could muster a .240 average for the KC Royals, which is what his batting stats have been exactly the last two Triple-A seasons, Phillips would probably be in the lineup most days albeit at the bottom of the order.  He has a great attitude about his hitting woes which is clear in this story that shows the long battle he has had with them.
Drafted out of high school in 2012, "Maverick" is still just 25 years old but with eight seasons of professional ball in his back pocket time is running out to stick with the Royals.  Like Starling, Phillips is battling for a backup spot in the outfield with the starting three set going into spring training.
He has managed to put up a .263 average with a couple of doubles and stolen bases this spring and he is seeing the ball well with five walks.  With the trouble he has had at the plate, starting the year with Kansas City but not receiving consistent at-bats would not be helpful as he works to find his swing.  How much longer the Royals are willing to keep him on the 40 man roster is a question that could be answered in 2020.
It would terrific to see all three of these players perform well and make a case for their inclusion with the big league club this year.  It is also imperative they do so or their tenure with the Royals may come to end soon.