3 KC Royals young players near the end of the line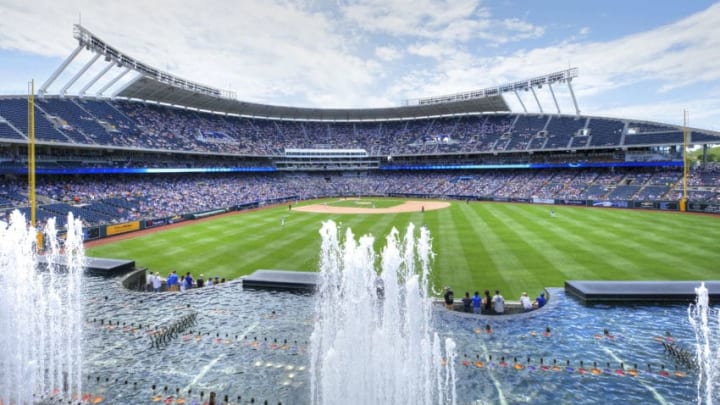 KC Royals (Photo by Joe Robbins/Getty Images) /
KC Royals, /
Watching the former first-round pick battle his way through tons of setbacks and injuries finally make his debut at Kauffman Stadium last summer was an emotional moment.
The kid from nearby Gardner, KS, Bubba Starling, should be a walking billboard for overcoming adversity.  After a successful beginning in the minors, the outfielder dealt with disappointment that might have made others walk away.  It culminated with a 2016 season that saw a .183 batting average and 145 strikeouts in 431 plate appearances.
Of course, we know he battled back and despite being granted free agency in the 2018 offseason, Starling resigned with the KC Royals.  He then put on a great year in Omaha before getting the call to the big leagues in 2019.
As thrilling as it was to watch him come back, Starling did not put up the numbers that will keep him in a big-league lineup.  At 27 years old you cannot count him as a prospect anymore and 2020 could be his last chance to stick with the organization.
The outfield situation is already crowded heading into this season with Alex Gordon resigning, Whit Merrifield being anointed the center fielder and Hunter Dozier moving from third base to right field to make room for Maikel Franco.  Whomever the Royals decide to keep on the big league roster will have to fight for playing time and without consistent at-bats, it will be tough to get into a hitting groove.
Starling is making a strong case to make the big league club with his spring so far batting .391 with two home runs, two walks and a couple of stolen bases.  He will need to carry this over into the regular season to write the next chapter of this ultimate comeback story.