Kansas City Royals: Tanking is for losers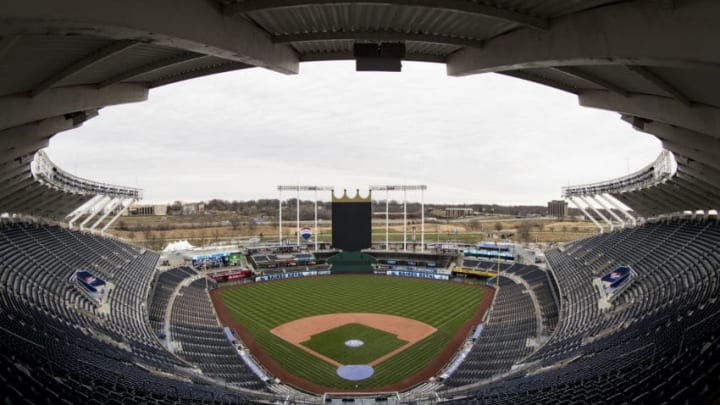 KC Royals (Photo by Brian Davidson/Getty Images) /
(Photo by Peter Aiken/Getty Images) /
If the plan for the Royals moving forward is that the minor league talent will save us, we are going to need better minor league talent.
Perhaps the most distressing aspect, to me, of the Royals' intention to avoid improving their ballclub for 2020 is that it would mean they believe our minor league system has all the answers moving forward. And it does not. We will not suddenly be competitive in 2021 with our current roster.
We are the only team in the American League Central whose farm system is not ranked in the Top 15 by MLB.com. At best, our current minor league system is mediocre. The 2018 draft picks have played very well. None of the Fab Five have underperformed, to this point. But, do we really expect all of them to become major league starting pitchers? That is just not realistic. So, who else will be pitching for us in 2 years? It is not going to be Ashe Russel. We will have Brad Keller and…. welp.
Our best offensive prospect, and our highest-rated prospect overall, was playing in high school last year. Almost every offensive prospect in our system took a step backward in 2019. The cavalry is clearly not coming in 2020, but is it even realistic to expect it to come in 2021? 2022?
Do we just keep kicking the can down the road for years to come? Or maybe the Royals should accept that they have failed to gather the talent necessary to turn around their losing ways simply by bringing up the next wave of minor league prospects any time soon. Maybe they should correct those mistakes by going out and spending some money to make the team better. Because, at some point, you either get back to winning or accept that you are not really tanking at all. You are just losing.