Kansas City Royals: Tanking is for losers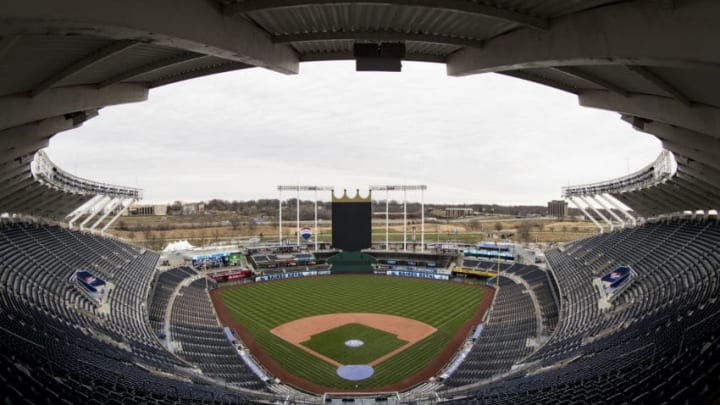 KC Royals (Photo by Brian Davidson/Getty Images) /
(Photo by Eric Espada/Getty Images) /
If the Royals are willing to keep losing this many games year after year, we should at least expect that the tanking is improving our young talent level.
There is evidence to suggest that a relatively higher pick in the draft does not make all that much difference to the Royals. The Royals draft of 2018, that has us all so rightfully excited, did not come with a high first-round pick. Brady Singer was our first pick in that draft and that was with the 18th spot.
Yes, Hosmer and Moose were both top 5 picks that worked out great for us. But do you know who else were Top 5 picks? Christian Colon, Bubba Starling, and Kyle Zimmer. Is it worth not trying to win games for years at a time all so we can make sure we get first shot at the next Christian Colon?
The Royals, as an organization, writing off multiple seasons is not something we should just accept. Kansas City Royals fans are not second class. And it is well beyond time that the management of the Royals stop treating us as if we are.
If ownership decides it is simply not worth it to them to increase payroll just to avoid fielding a pathetic roster there is, ultimately, nothing fans can do to stop them. But the Royals should not be surprised when fans begin making similar decisions about whether they want to spend their money to come to watch a team play that has clearly made a conscious decision to tank yet another season away. How many years of losing 100 games does the organization believe fans should be expected to endure before changing the channel?