Kansas City Royals: Tanking is for losers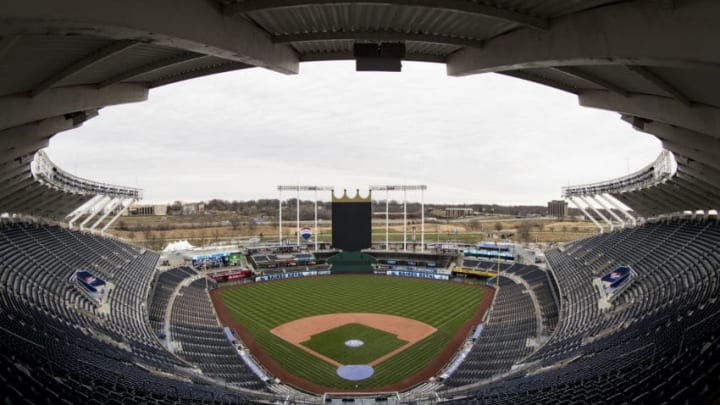 KC Royals (Photo by Brian Davidson/Getty Images) /
(Photo by David Banks/Getty Images) /
If the Royals do not expect to invest any more money into their current payroll, when do they expect to be able to compete again?
As we enter 2020, the Kansas City Royals are currently one more 103-loss season away from being as bad as they have ever been. Ever. And do we really think another offseason of discount bin free agents like Chris Owings and Lucas Duda will do anything to keep us from losing another 103 games? I am skeptical.
This would mean that four years into our "rebuild" we will be unable to show any improvement. And, that we will have failed so remarkably to find talent that our team is worse than it has ever been, even after 3 straight years of historical losing. If this happens and we are not calling for Dayton Moore to be replaced, we should all at least write very polite apology letters to Allard Baird.
I am not sure if this new "limited budget", much like the old limited budget, comes from ownership or the general manager. Ultimately, it should not matter to us as fans. We should demand improvement and there is very little evidence to suggest that tanking has even produced positive results for the Royals this time around.
More teams are tanking now than ever before. Because of this, the plan to lose on purpose by refusing to field a first-class team all summer seems to be bringing back diminishing returns. The Royals lost 103 games in 2019. That is a lot of losing! And the best they could get from that all that losing is the 4th overall pick in the 2020 draft. Do we really want to spend another few years actively trying to suck harder than the Marlins?