Kansas City Royals: Tanking is for losers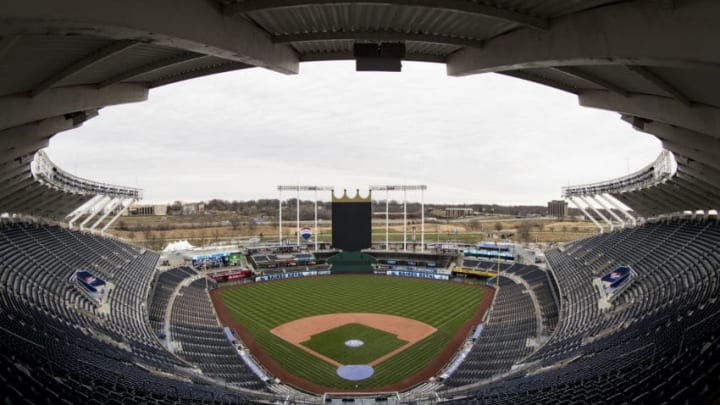 KC Royals (Photo by Brian Davidson/Getty Images) /
(Photo by Ed Zurga/Getty Images) /
Major League Baseball fans are becoming accustomed to their teams tanking, or losing on purpose, in order to improve their future. Fans of the Kansas City Royals should not buy into this myth.
Jon Heyman, of the MLB Network, recently informed the world that the Kansas City Royals intend to be operating with a "very limited budget" in 2020. This would mean that, once again, the Royals will not even attempt to compete in 2020. They will accept that they cannot become a playoff team.
And rather than expecting them to work towards becoming a winning team, we should expect another season of tanking. If this is true, this is terrible news for Royals fans.
This will deflate all the hopes that came along with a new owner. Royals fans have spent the last 25 years, since the passing of Ewing Kauffman, dealing with ownership that refuses to put a legitimate major league product on the field with any regularity.
We have watched more seasons dedicated to tanking, or losing on purpose than we have seasons that were dedicated to competing. And all behind the supposed justification that we are incapable of fielding a winning team year in and year out. This would suggest that the new owner will continue this same indefensible behavior.
I would hope that, by now, the consistent claims made by the Royals organization that they are losing money, or that they are lucky to break even, are no longer taken seriously by fans. But, we can at least all agree that a company that is constantly losing money does not grow ten-fold in value (from $100 million to $1 billion) in a span of 20 years. And we know that is what has happened to the Kansas City Royals.
The Royals are not losing money and then deciding to cut payroll to make ends meet. This is not the corporate version of eating peanut butter and jelly sandwiches for lunch every day in order to pay the light bill. They are cutting payroll, rather than investing in a competitive team, to increase profits during what they see as down years not worth salvaging.