Kansas City Royals: 3 veteran pickups that secured the 2015 World Series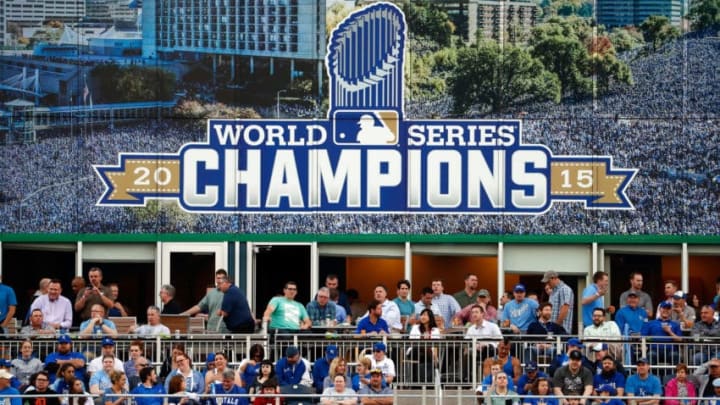 (Photo by Jamie Squire/Getty Images) /
You knew the Royals were serious when they actually made a mid-season deal to make their team better immediately instead of casting off a player they could not afford.
Normally Kansas City is sellers when it comes to the trade deadline. In 2015 though, they made two deals to make a push towards the playoffs. The first was for Johnny Cueto who just missed this list. Cueto had difficulty adjusting when he came over but once the postseason spotlight shined on him, he came through.
The other deal was for Ben Zobrist. He had delighted fans in Tampa Bay for years but was in his first season with the Oakland A's. The Royals gave up a big prospect, Sean Manaea, who threw a no-hitter in 2018 and has pitched extremely well for the A's. With Infante flailing though, Kansas City needed another bat in the lineup to keep teams honest. Zobrist came through posting a .284/.364/.453 slash in the regular season.
He raked in the playoffs as well gathering 20 hits in 66 at-bats, powering 10 extra-base hits and showing patience walking seven times. Of course the very next year Ben would sign with the Chicago Cubs and lead them out of their World Series drought and winning the MVP of that series.
These players were all 32 years or older and did not stick around in Kansas City for longer than two seasons. They will be remembered fondly in their short stints for guiding the Royals back to the glory that had been missing for three decades.