Kansas City Royals: 3 veteran pickups that secured the 2015 World Series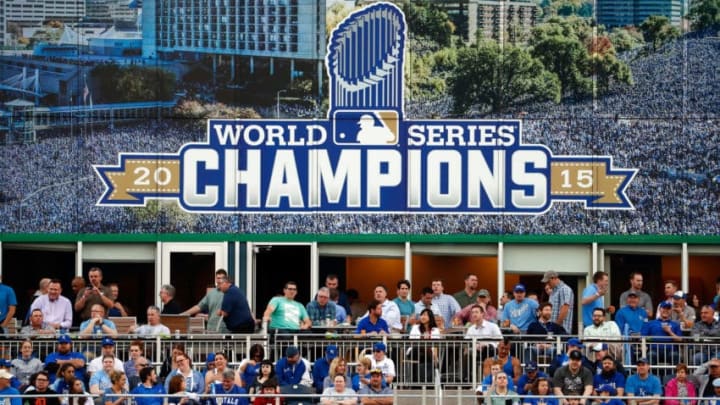 (Photo by Jamie Squire/Getty Images) /
By making three acquisitions, the Kansas City Royals ensured themselves of the second world championship in team history.
There is no arguing that the core development of players like Salvador Perez, Eric Hosmer, Alcides Escobar, Mike Moustakas, Alex Gordon, Yordano Ventura, and Danny Duffy were crucial in the Kansas City Royals beating the New York Mets for the title.
Previous trades for Wade Davis and Lorenzo Cain also were an integral part of the success. Front office work by Dayton Moore and company before and during the '15 season added the final pieces that made the Kansas City Royals the best team that year.
Kansas City was magnificent in 2014 coming up one victory shy from beating the San Francisco Giants in the World Series. Key ingredients from that roster were not around the next year and KC had to put the right players in place to ensure they finished the deal in '15. Gone were Billy Butler, Nori Aoki, and James Shields. Jeremy Guthrie and Omar Infante could not repeat the success they had in 2014. New blood was needed to push the team across the finish line.
The normally tight-fisted franchise opened up their dusty wallet and increased the payroll by roughly $21 million dollars to a team-record $113 million. That still only put them in the middle of the pack for overall salaries in the majors. Moore had to be careful that who he added would not only contribute on the field but also not disrupt the clubhouse atmosphere. One wrong move and disharmony could kill any chances of returning the big stage.
We will look at the key moves that created a world championship roster.