Kansas City Royals: Finding the keepers from the starting rotation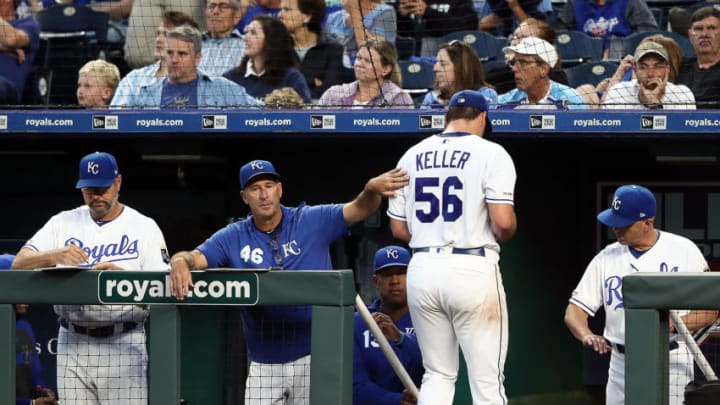 (Photo by Jamie Squire/Getty Images) /
(Photo by Ed Zurga/Getty Images) /
After a season of struggles for the 2019 Kansas City Royals starting rotation, it will not be easy finding pieces for 2020.
It is no secret that the Kansas City Royals bullpen has struggled this year. Other than the Baltimore Orioles, it is difficult to come up with a bullpen that has been consistently worse. But I think the struggles of the bullpen have kept some of us from noticing just how bad our starting rotation is.
Our starters, as a group, have been every bit as awful as our relievers in almost every statistical category. Granted, this is a little like comparing a dumpster fire to a tire fire but, arguably, our starters have been even worse than our relievers.
Almost unbelievably our starting pitchers carry a worse FIP and a worse ERA than our relievers. And our starters seem to strike out as few batters as possible. It is a real steel cage death match at the bottom of the team stat logs between the starting rotations of the Royals and the Orioles and the Mariners to see which team can end the season striking out the least amount of hitters.
You have to almost admire the way the Royals have decided to combat their shaky bullpen by having a starting rotation that also should be trusted about as much as you would trust a dingo to watch your baby.
The list of free-agent pitchers that I believe we should consider picking up this offseason is a long one. But perhaps it is more worthwhile for us to begin this process by going through which of our current pitchers should not be in the starting rotation out of Spring Training next season.