Kansas City Royals Blow Chance to Regain Wild Card Spot OAKLAND, CA - AUGUST 15: Matt Olson /
Everything was set up perfectly. The Kansas City Royals were four runs up and six outs away from moving back into a postseason position. Then it all went wrong.
I would assume many of you who are reading this are doing so because you didn't stay up for all of (or maybe even any of) the Kansas City Royals' late Tuesday night game in Oakland.
It's hard to blame you. It's a weeknight and you probably had to get up early the next morning for work or school.
No worries.
Those of you who did watch the entire 10-8 win for the Athletics and still decided to read this article, Kevin Durant applauds you.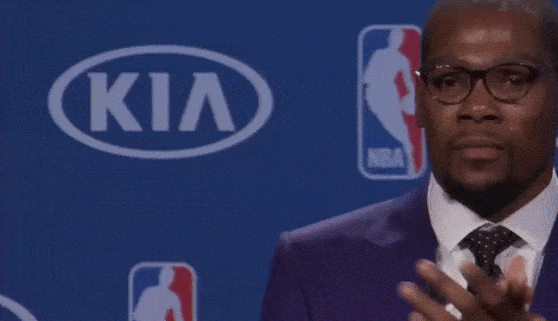 Now to those select few of you who went to bed after the Kansas City Royals blasted three home runs in the top of the eighth inning to take a seemingly unassailable 8-4 lead, I express my deepest condolences.
Coming across this article on our website, or social media, and seeing this headline probably gave you whiplash.
(NOTE: Kings of Kauffman, FanSided and any other subsidiaries there of are not responsible for any injuries incurred as a result of reading this or any other headline contained on the websites aforementioned.)
Sorry about that legal mumbo jumbo.
Anyway, if you are trying to figure out what the heck happened Tuesday night (and stretching past midnight into Wednesday morning for those in the Kansas City area), you have—as always—come to the right place.
Emotional highs and lows
A roller-coaster of emotions would be a good way to describe the events that transpired on the evening of August 15, 2017, in Oakland, California.
The Kansas City Royals could not have gotten off to a better start to the game. Four batters in, they had already put up three runs on Oakland starter Chris Smith—whose only win at the Major League-level came in 2008.
Then the A's started doing what they do best: hitting home runs. Solo shots by Matt Joyce and Matt Olson in the first and second innings respectively, and a two-run homer by Khris Davis in the third, vaulted Oakland into a 4-3 lead.
Smith was in line for his second career victory before the Kansas City Royals put together a patented eighth-inning rally highlighted by three home runs.
Drew Butera hit a towering fly ball that barely stayed fair, and barely reached, the seats in the left-field corner. The angle could not have been more different, but the landing spot was nearly the same as fellow catcher Cam Gallagher's grand slam from Monday night.
Salvador who?
Just kidding. His last name is Perez, and he is very important to the Kansas City Royals.
Later in the inning, Eric Hosmer hit an opposite-field bomb bringing home Lorenzo Cain and giving Hosmer four RBI on the night.
Mike Moustakas capped the five-run frame with his 35th home run of the season. He is now just one shy of tying Steve Balboni for the franchise's single-season record.
Joakim Soria took over on the mound in the bottom of the eighth with an 8-4 lead against the team with the second-worst record in the American League.
What could go wrong? Apparently everything.
The A's pounded four straight hits to open the inning. Soria recorded just one out before being replaced by Mike Minor.
The lefty had a chance to get out of the inning, but Joyce roped a bases-clearing, three-run double to turn an 8-6 deficit into a 9-8 lead. Marcus Semien followed with a single to bring home Joyce and give Oakland a key insurance run.
Just like that, a four-run lead became a two-run deficit.
Alcides Escobar reached base on an infield single to open the ninth, but Blake Treinen, who gave up the home runs to Hosmer and Moustakas, retired the next three hitters in order.
So what does this painful loss mean?
Strictly speaking, it kept the Kansas City Royals from entering Wednesday's game, which will start at approximately 2:35 p.m. Central time, in the AL's second Wild Card spot.
With the Angels and Twins losing on Tuesday, a victory would have seen the Kansas City Royals move a half-game ahead of Los Angeles and one game ahead of Minnesota.
Instead, they are a half-game behind the Angels and tied with the Twins.
It's always nice to be looking down at those in the standings from a postseason position, but things are going to fluctuate daily with the way the Wild Card standings are in the AL.
Next: Drew or Cam? Who Should be the Backup Catcher?
At this point, Kansas City Royals fans are just going to have to get used to that. You had better have some antacids on stand-by.